BUILDER PICS
Behind the Scenes Pics
The skatepark was a worthwhile project on its own, but by getting young people involved at every stage gave them a sense of ownership, taught them the beginnings of new skills, and has meant that we have had NO vandalism at the skatepark. Below Will Bruce learns arc-welding on scrap bits of metal.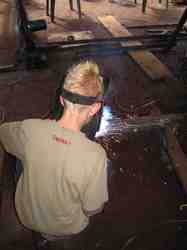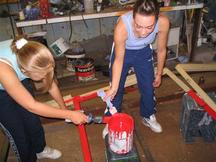 Becky & Lou painting a funbox frame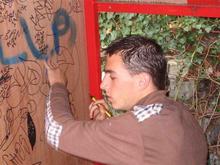 Andrew takes a break from cutting angle iron to tag the inside of a deck "for posterity"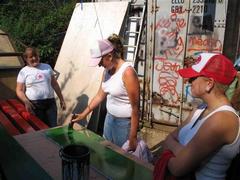 Jade, Emily & Courtenay paint a side panel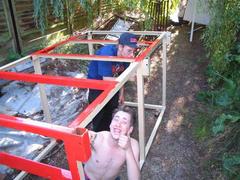 Weeto and Richard put on the topcoat on a pair of deckframes.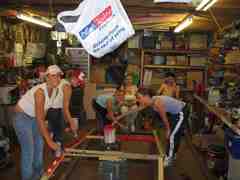 All the girls painting funbox frame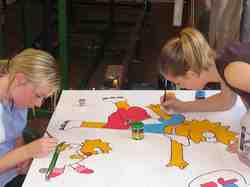 Jo and Jade B painting "Simpsons" characters on a side board
Feel free to download and use images.